Which AcuGraph is Right for You?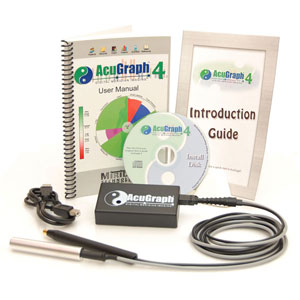 Every practice is different. Every practitioner is different. That's why we give you options to get exactly the system you need, without paying for anything you don't need.


Best of all, we include substantial bundle discounts in every package.
Start by choosing a category below, then pick the system that's right for you.


Need to customize your package? We're glad to help out! Just give us a call and one of our trained professionals will help you find exactly what's right for you!
30-day, money-back guarantee:

Worried whether AcuGraph is right for you? Don't worry! If you don't love it, you don't keep it. It's just that simple. Try it for a full 30 days, risk free—If you decide it's not for you, we'll gladly accept your return.
Pick a Category to Explore your Package Savings:
AcuGraph Essential Systems


AcuGraph hardware, software, and accessories--powerful, affordable and tailored to your needs.


Starting at $2,195
AcuGraph Plus Systems


AcuGraph systems plus premium service, support, training and coaching--designed to powerfully advance your practice and maximize the return on your AcuGraph investment.


Starting at $2,495
AcuGraph Essential Systems:
What's Included in Each Package?
Practice Builder Premium Package
(Click any thumbnail picture for full details:)
Your Final Price after Discounts
(click any row to reveal details)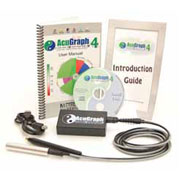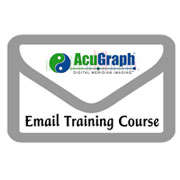 AcuGraph E-Course

Open or Close

The AcuGraph E-course provides initial training in the basics of AcuGraph through a series of e-mails and videos. Each installment teaches one new skill or feature, and you can take it at your own pace.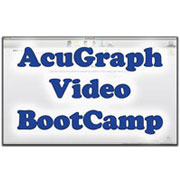 Video Boot Camp

Open or Close

This one-hour training CD plays a training video on your computer. All the features of the AcuGraph software are covered in detail to help you get the most from your AcuGraph investment. This is the quickest way to become an expert user, and it's definitely the cure for "I didn't know AcuGraph could do that" syndrome.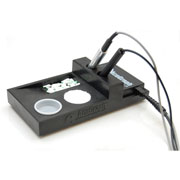 Graphing Station and Supplies

Open or Close

Say goodbye to embarrassing probe tangles, spilled water, and damaged equipment! The Graphing Station securely and attractively organizes your AcuGraph instrument, probes, extra tips, water and blotting pad in a professional desktop organizer. Includes extra tips, blotter and water cups.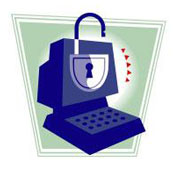 Secure Backup (One Year Subscription)

Open or Close

You can't afford to lose your patient data to a computer glitch, hard drive crash, theft, or disaster. AcuGraph secure backup securely encrypts your important patient data and stores it in our secure data center so you never have to worry. You're just a click away from data recovery when you need it most. Best of all, it's "Set it and forget it" automatic.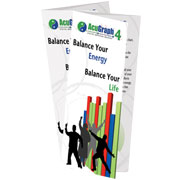 AcuGraph 4 Patient Education Brochures

Open or Close

Take the fear and mystery out of acupuncture with AcuGraph patient education! These brochures help your patient understand the importance of meridian energetics and the benefits of AcuGraph evaluation, all the while reflecting positively on you for using the best tools in the industry.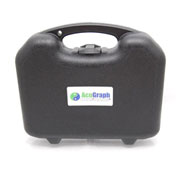 AcuGraph Carry Case

Open or Close

Protect your AcuGraph investment with this hard-sided carry case. Custom cut foam padding keeps your equipment safe, whether you're heading to a screening, a house call, or just back and forth from home.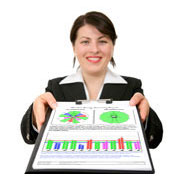 AcuGraph Screening Module

Open or Close

Doing public screening events is a breeze with the AcuGraph Screening Module. It maximizes your effectiveness by providing an abbreviated exam format designed to give potential patients a taste of the technology while extending the invitation to make an appointment for a full exam. Years of experience and hundreds of events have proven this winning approach.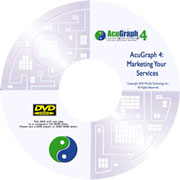 Marketing Seminar on DVD

Open or Close

New patients are the lifeblood of any successful practice. But many potential patients have misconceptions and prejudices that keep them from seeking acupuncture treatment. Learn how to use your AcuGraph system to easily help potential patients overcome their fears, put aside their prejudices, and receive the care they need.

Based on a multitude of experience from practitioners all over the country, this marketing DVD teaches you how to effectively market your services through public screenings and speaking engagements.

Grow your practice like never before with AcuGraph marketing savvy. This new, updated DVD seminar tells you the RIGHT way to use public events and AcuGraph to attract massive numbers of new patients. It also tells you how to avoid the common mistakes many users make that will rob you of potential patients and keep your practice struggling instead of thriving.

Runtime: Approx. 50 minutes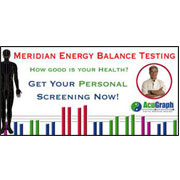 AcuGraph Marketing Banner

Open or Close

This eye-catching banner helps you promote your services at public screenings and marketing events!

Measuring 4 feet by 2 feet, this banner is constructed from mesh-interwoven vinyl cloth with metal grommets for easy hanging and years of durability. Additional UV protection makes this item suitable for both indoor and outdoor use. Maximize your exposure with your AcuGraph system and marketing banner!




Questions? We're here to help: 208-846-8448
Screening Note
: The Screening Module is an optional add on, which adds hands-only screening and special reporting capability to AcuGraph.


Financing Note
: The financing options are available only to customers from the United States of America, on approved credit, and the program terms and conditions are subject to change.
What's Included in Each Package?
(click any row to reveal details)
Patient Education DVD

Open or Close

A well-educated patient is the best kind! Our patient education DVD is perfect to show patients on the first visit. It teaches them the basics of acupuncture and AcuGraph so they'll know what to expect and be on board with treatment right away.



Presentation Ready Power Point

Open or Close

Let us do the hard work for you. Our presentation-ready Power Point is just what you need when giving a public presentation about your practice. Based on the power of AcuGraph, this presentation instantly gets potential patients interested and committed. You don't have to be a great presenter if you have a great presentation!



Questions? We're here to help: 208-846-8448
$995 down and
12 monthly payments of $139

Total amount paid: $2,663*
$995 down and
12 monthly payments of $269

Total amount paid: $4,223*
$995 down and
12 monthly payments of $209

Total amount paid: $3,503*
*No pre-qualification necessary. All payments by credit card. Payments shown do not include shipping or tax which will be added during checkout.

NOTE: Payment Plans are currently only available in the USA. If you live outside the USA, please contact us for payment information and options.
Every AcuGraph System Includes:
30-day, money-back guarantee:
Worried whether AcuGraph is right for you? Don't worry! If you don't love it, you don't keep it. It's just that simple. Try it for a full 30 days, risk free—If you decide it's not for you, we'll gladly accept your return.
Free Technical Support:
Not computer savvy? No problem! Our experts are here for you. They'll answer questions, or even get your system up and running while you watch. Leave the technical stuff to us.
Training and Support Options:
When you invest in AcuGraph, you're not just getting a great tool. You're getting better patient communications, more referrals, increased clinical insight, greater practice prosperity. Because every practice has different needs, we discount packages with different levels of support and training to help you get the most out of your AcuGraph investment.
International Orders:
We're glad to ship internationally; in fact a third of all our sales are outside the United States. Please note that not all training and support options are available outside the US. Also, the buyer is responsible to pay all customs and import duties associated with the purchase. Have questions? Contact us here.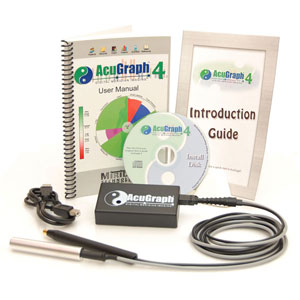 The complete AcuGraph system includes the AcuGraph software and hardware. User manual, installation guide and all cables are included as well, so all you need is a computer and you're ready to get started. The AcuGraph e-course provides a series of video tutorials to show you the most important features of the system.


Who Should Select this System:

This money-saving system is designed for budget-conscoius practitioners who are reasonably familiar with meridian graphing and computers. No frills, just a solid system to provide the essentials you need.
AcuGraph Professional Package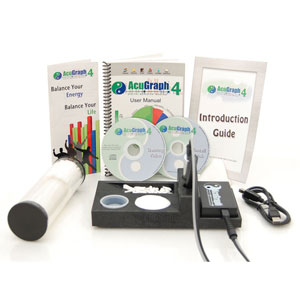 The Professional Package includes the complete AcuGraph system, plus the Video Boot Camp DVD to get you started fast, the Graphing Station to keep your system organized and accessible, Remote Backup to keep your data safe, and AcuGraph Patient Education Brochures.


Who Should Select this System:

This package is designed for those who want a solid system for daily office use and maximum convenience, but without mobile use or marketing activities. It's perfect for the well-established practitioner who needs a solid meridian graphing solution.
AcuGraph Practice Builder Package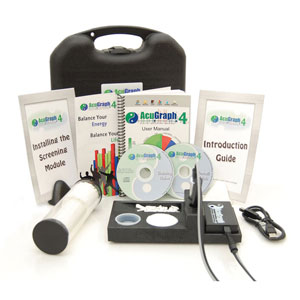 The Practice Builder Package includes everything in the Professional package, plus a carry case for mobility and the AcuGraph Screening Module for marketing.


Who Should Select this System:

This package is perfect for those who want to use AcuGraph daily in practice, and also take advantage of AcuGraph's solid marketing advantages by doing marketing events outside the office. As the name implies, it's shown to help you build your practice.